Text by Davidé Munari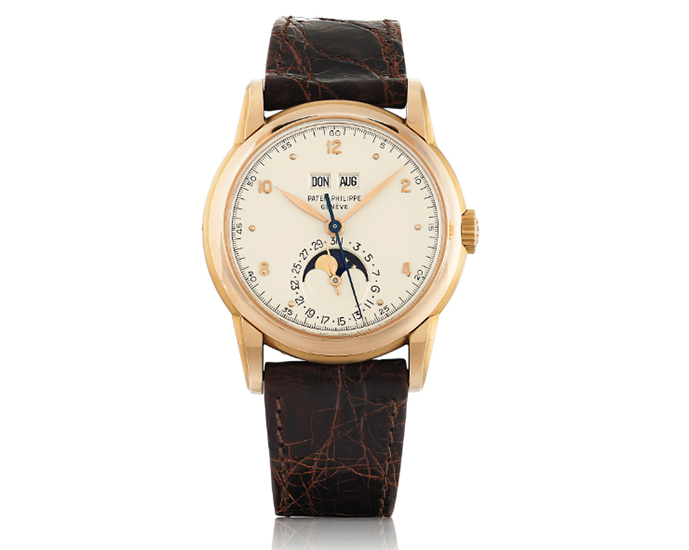 pink gold Patek Philippe ref. 2497, 1953, sold for CHF$980,000
この記事の日本語訳は下記のページ
https://www.webchronos.net/features/36161/
Indeed, another relatively unexciting season that illustrates the increasing difficulty auction houses face in obtaining top watches to sell. One only has to compare the catalogues of recent years with those from 10 or 15 years ago: certainly tastes and trends have changed, but the number of truly rare and important watches has dwindled considerably. In terms of importance and quality (condition), the two best vintage wristwatches sold in Geneva this season were a pink gold Patek Philippe ref. 2497, sold by Sotheby's for CHF$980,000, and a yellow gold Rolex ref. 8171, sold by Phillips at CHF$980,000. The cover lot of the Phillips sale, a grand complication pocket watch made by George Daniels in 1987, sold for CHF$2,420,000, about 70% higher in price than when it was first sold at auction in 2012. The Grand Complication is not as iconic as the two unique "Space Traveller" pocket watches and lacks the elegance of the simple Daniels pocket chronometers but remains a significant example, fetching a price commensurate to its importance. Another noteworthy watch sold by Phillips was the unique and early yellow gold cushion-shaped minute repeating calendar wristwatch made by Vacheron & Constantin in 1940. The original dial on the watch is in bad condition but the lot included a replica of the original dial. The bizarre marketing gimmick by Phillips leading up to the sale notwithstanding, the Vacheron finally sold for CHF$740,000. A mint condition Longines A7 chronograph retailed by Eberhard Milan in 1936 sold for CHF$250,000 in the same auction.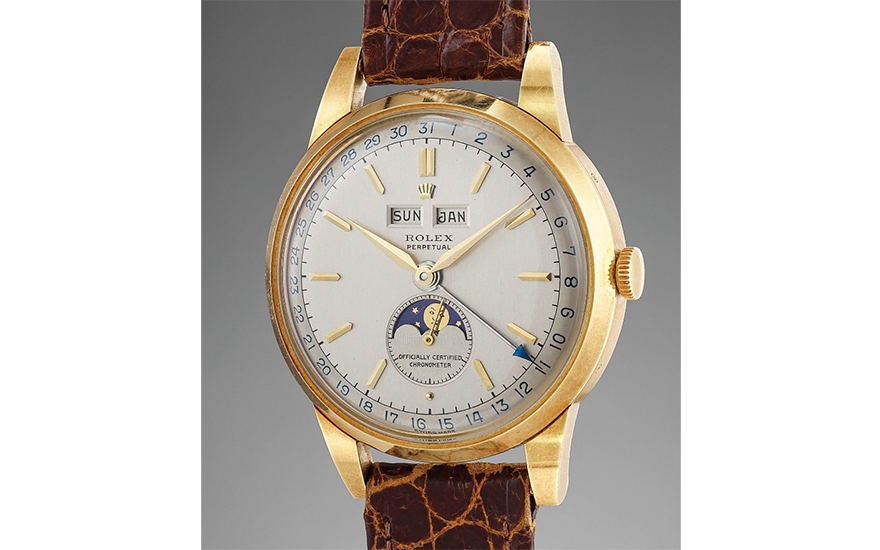 yellow gold Rolex ref. 8171, 1950, sold for CHF$980,000
It is now apt to discuss two watches of the same reference - in this case the Rolex "small crown" Submariner ref. 5508 made in the late 1950's - sold within two days between each other in Geneva this spring. A mint, nearly "new old stock" example sold for CHF$500,000 at Phillips, while another example of the same reference, in mediocre condition, sold for CHF$25,000 at Christie's. The price of quality! In this case it amounts to 20 times in price terms. This is the single most important underlying paradigm in vintage wristwatch collecting today. The most beautiful, highest quality examples will continue to trade at incredible premiums to lesser examples because collectors - more educated and ever more demanding - sensed the exceedingly finite supply of top specimen, even as their prices have risen considerably. Though "touched" by dealers' hands, a beautiful pink gold Rolex ref. 6062 "Stelline" on the cover of Christie's catalogue managed to sell for CHF$975,000. The same watch sold for about 1/3 the price at Antiquorum four years ago. At the time the dial was badly re-lumed but has since been skillfully brought back to its "original" state by enterprising dealers. On the other hand, a honest condition ref. 6062 "Stelline" in yellow gold sold for CHF$548,000 at Phillips. Two nice examples of the classic Patek Philippe ref. 96 Calatrava are worth mentioning: a platinum on bracelet sold for $137,500 at Phillips; a steel center seconds with sector dial sold for $97,500 at Christie's. Lately there appears to be a return in taste back to smaller, classic, and elegant wristwatches. Prices on manual wind Daytonas are still consolidating, in some instances declining, due to the still-large supply on top of market fatigue and indigestion. Without lowered estimates, many examples failed to sell.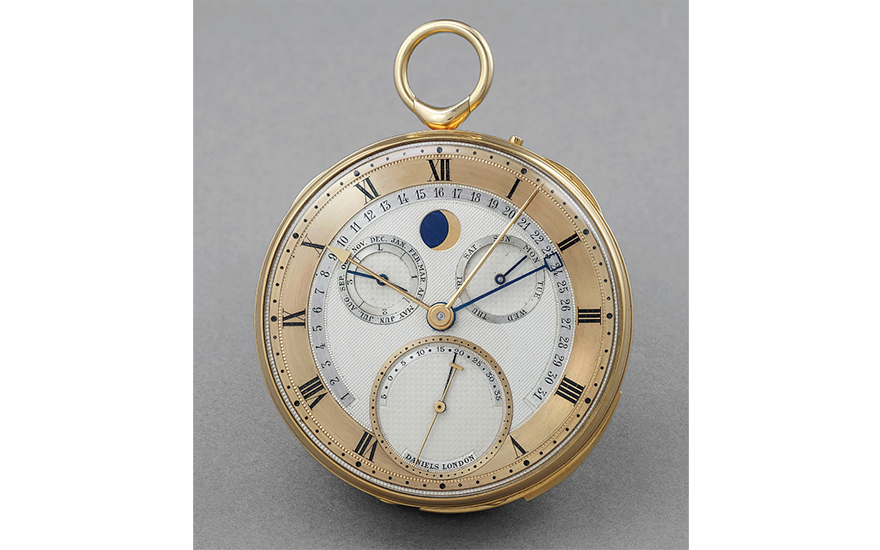 George Daniels grand complication pocket watch, 1987, sold for CHF$2,420,000
Two important watches retailed by the French retailer Guillermin from the Sotheby's sale are worth noting: a previously known yellow gold gold Patek Philippe ref. 1518 sold for $500,000, and a gold square Cartier triple calendar with Audemars Piguet movement sold for $206,250. A rare Vacheron & Constantin minute repeating pocket watch with four hammers on four gongs sold for $137,500 in the same auction. A very rare steel and pink gold Patek Philippe ref. 130 with black sector dial returned to the now badly operated Antiquorum after 30 years since the Art of Patek Philippe Legendary Watches auction in 1989, and was sold for a bargain $281,000. In summary, even as the worldwide economic backdrop remains highly uncertain, the persistent pursuit of quality and rarity by market-dictating connoisseurs remains steadfast in the highest echelons of vintage watch collecting, and will not easily change in the foreseeable future.
Davidé Munari
International connoisseur and collector of important wrist and pocket watches.